LEARN NEW SOFTWARE SKILLS
YOU CAN USE TODAY
EASY-TO-UNDERSTAND VIDEO TUTORIALS
LEARN ANYWHERE, AT YOUR OWN PACE
Get Started Now
Our Memberships Include
Unlimited Access
With an active membership, you get access to 80+ courses, and any future courses. Individual course purchase include lifetime access.
VIDEO TUTORIALS
Pause, rewind and repeat the training as needed, with your progress conveniently tracked.
LEARN FAST
No time-consuming class schedules. These courses were designed to help you master software without boring books or boring classroom lectures.
SATISFACTION GUARANTEED
30-day complete satisfaction or your money back guarantee, no questions asked.
HANDS-ON TRAINING
Newer courses includes exercise files. Follow along with your instructor and practice what you learned.
CONVENIENT LEARNING
Take StreamSkill.com anywhere using your laptop, tablet and Android devices. You decide when, where and what to learn.
Why you'll love us
2000+
Positive Reviews
180+
Countries With Students
260,000+
Students
What professionals are saying
about us
Excel made easy! The content is comprehensive and informative. The speaker has a clear voice and at the perfect speed. The training is so engaging I'm looking forward to complete the next lectures. Many thanks!
I am really grateful I chose this course with Toby. Each video is very well explained. The examples are easy to understand in the way they are showed. The speed of the course is perfect for beginner and intermediate learners.
Excellent course. The presenter is well-prepared and very clear. The presentation and delivery are also highly polished. A lot of information is presented but the pacing is great.
Helene Tome
Dider Folly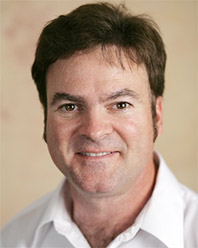 Joseph Mills
Watch On your Desktop,
Mobile or tablet device
Learn anytime, anywhere. Watch the training on your computer, tablet or mobile device when and where it's convenient for you.
Watch 24 hours a day, 7 days a week...at home, at work, in the park, on the beach, at the coffeeshop. You decide.
Keep track of your progress in any course. Pick up where you left off, any time.
Any further questions before signing up? Email us.