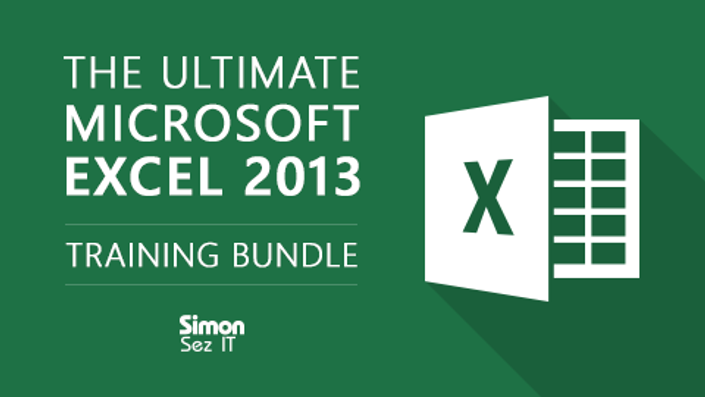 The Ultimate Microsoft Excel 2013 Training Bundle
Learn to create colorful charts, sleek graphs, and get cutting-edge insight with this 19 hour course.
Microsoft Excel is, by far, the most widely-used spreadsheet software out there, and the 2013 edition is the most powerful and versatile version yet. Packed with new features and design changes, Microsoft Excel 2013 has plenty to offer for any company.
Whether you're new to Excel, or just looking to update your knowledge to the latest version, you'll find that the Ultimate Microsoft Excel 2013 Training Bundle will help you put together stunning and impressive spreadsheets with ease, helping you to stand out in the workplace and impress your boss.
This bundle includes:
19.5 hours of video tutorials
Over 100 individual video lectures
Optional quiz with 90 test questions
Certificate of completion
Courses included with this Bundle:
Microsoft Excel 2013 Beginners/Intermediate Training
During this 10-hour Online Excel 2013 Training, you'll learn to create Excel spreadsheets with ease. Our expert instructor will show you Excel 2013 features to navigate you through the program. Starting with the basics, you'll discover how to enter and format data in the quickest manner possible. Next you'll be introduced to the power of Excel's functions and formulas to help you calculate data and derive useful information. To help you present it all in a visually appealing format, your instructor will then walk you through how to create sophisticated charts and graphs, and publish them online. Finally, you'll learn to analyze and review worksheets for data discrepancies so you can prevent problems before they arise.
Turn your long lists of numbers into slick, engaging visuals that bring data to life. Whether you need to create budgets, financial projections, invoices, calendars, schedules, or lists, our elaborate Excel 2013 Tutorial will give you the skills you need to stand out at work.
Learn Microsoft Excel 2013 – Advanced
Colorful charts, sleek graphs, and cutting-edge databases that offer insight into financial information are a breeze when you learn the secrets of creating sophisticated spreadsheets in our Learn Excel 2013 – Advanced course. That's because you'll get the tools you need to master Excel's powerful data functions in this information-packed 9-hour video training class.
Your expert instructor will kick the course off by leading you through graph and chart basics. Then, you'll explore Excel's array of detailed formatting tools and discover how to make these work for you when graphing and charting financial information. Next, you'll explore the roles played by trends, relationships, and differences in charts, and how to work with sparklines for data visualization and data bars. The course will also take you through detailed discussions of pivot tables, bubble charts, radar charts, and more.
Where else can you find so many extra tools to help you gain advanced skills in Excel 2013?
So start learning today.
What People Are Saying:
★★★★★ "I love it! He takes the time to explain how and why the operation is performed, gives you examples, and allows your brain time to absorb." –Barbie E. Deen
★★★★★ "I am actually quite well versed in Excel but decided to start with the beginner's portion of the course for 2 reasons: 1) I could listen along while I work to pick up tips &/or discover new features (I found at least 20); and 2) Assess the entirety of the course so that I could recommend it to friends/colleagues who have very basic Excel knowledge. Very good course." –Karen Hatt
★★★★★ "Excellent course. I first took the Simon Sez IT MS Project 2013 Bundle and really enjoyed the course. I learned a great deal from it. Since I liked it so much I decided to try the MS Excel 2013 course. I was quite pleased to find that Toby Arnott was the instructor again as he did a fantastic job with the Project courses… I think it was covered well. I recommend the course." –Derrick Bourgeois
★★★★★ "I found the lectures easy to understand even with the British accent. Simon's speech patterns enhanced my understanding of the lecture material. I have signed up for his Office 2013 courses because I know I will enjoy and understand the information given." –David W. Olsen

★★★★★ "I am now a business analyst and I attribute my promotion directly to your courses. I'm much more savvy and confident with Excel. Thanks Simon."-Daniel Venti
Your Instructor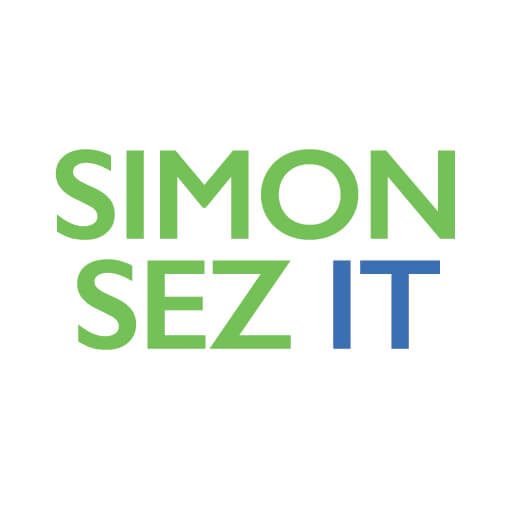 The "IT" in Simon Sez IT stands for "Information Technology." We offer instruction to help learners win when it comes to computer and software technology. Learning software skills in an easy, self-paced way for an affordable price is what Simon Sez IT is all about.
The company was founded in 2008 by Chris "Simon" Calder, Director of IT operations for one of Los Angeles' most prestigious institutions. In this role, Simon saw the need for low-stress software training for hundreds of employees in his company who were facing technological upgrades at work. That's how the idea of Simon Sez IT was born.
Since then, Simon Sez IT has built a rapid and loyal following. At a time when many companies were struggling to survive, Simon Sez IT thrived—providing accessible, low-cost computer and software training to people of all ages, regardless of their computer experience. In our first four years alone, we serviced tens of thousands of satisfied customers in over 180 countries.
Course Curriculum
Chapter 1: Introduction
Available in days
days after you enroll
Chapter 2: Using Touch
Available in days
days after you enroll
Chapter 3: Getting Started
Available in days
days after you enroll
Frequently Asked Questions
Can I get my money back if I am not satisfied?
We offer an unconditional 30-day full money back guarantee – with no questions asked. As a result, you can rest assured that you can make your purchase in complete confidence. Our motto is "If you don't learn, you don't pay." Thanks to our 30 days risk-free offer, you can test-drive a course and make sure it's what you had in mind. We are committed to your total satisfaction!
Do you offer discounts for non-profits or educational institutions?
Do you provide any group discounts?
How long have you been in business?
We started our company in 2008 with our first course for Excel 2007. Since that time, our company has published over 60 courses, with tens of thousands of satisfied customers in over 100 countries.
Where is Simon Sez IT located?
Simon Sez IT is located in sunny Los Angeles, California.
Do you offer Certificates of Completion?
We offer Certificates of Completion for courses that offer an online quiz (currently over 50% of our courses). The Certificates of Completion are offered as part of the online test/quiz, which accompanies the course. You will need a passing grade of 70% in order to receive a Certificate. The quizzes are based solely on course content.
Do you offer any online quizzes or testing tools?
We offer online testing for over 50% of our courses. Testing is also available with our newly published courses. The course tests can be simply used as testing tools or to earn a Certificate of Completion for a given course. The Certificate of Completion can be earned with a passing grade of 70%.
Will your videos work with iPhone, iPads, and Android devices?
All of our courses are compatible with iPhones and iPads and most Android devices. If you are looking to confirm that it works for you, feel free to view the free preview videos offered for each course.
Will your videos work with Mac computers?
All of our courses are compatible with both Windows (PC) and Mac computers.
Can I interact with others who are taking the same course?
Yes, you can interact with others by using the discussion section offered for each course.
What if I have questions or problems while I am watching my tutorial?
Can I try a course I am interested in before I purchase a course?
Absolutely. The first set of videos for each course is free. Our thinking is that this allows you to hear the teacher's voice and see the visuals. To watch a free video, just click onto the course of interest. Then click the video lesson that has the \"Preview\" button.
Do you offer a subscription option?
How long do I have access to the class that I purchased?
After purchase, you will have unlimited access to this course for as long as you like - across any and all devices you own.
When does the class start and finish?
The class starts now and never ends! It is a completely self-paced online class - you decide when you start and when you finish.
"I found the lectures easy to understand even with the British accent. Simon's speech patterns enhanced my understanding of the lecture material. I have signed up for his Office 2013 courses because I know I will enjoy and understand the information given."

- David W Olsen
"I found this Excel course really helpful as it covered almost all the desired areas required for a business professional."

- Kedar Deshpande
"Good course. Thorough on many topics though covering ALL of advanced excel is out of range for anyone, much was covered."

- K. Jaffe