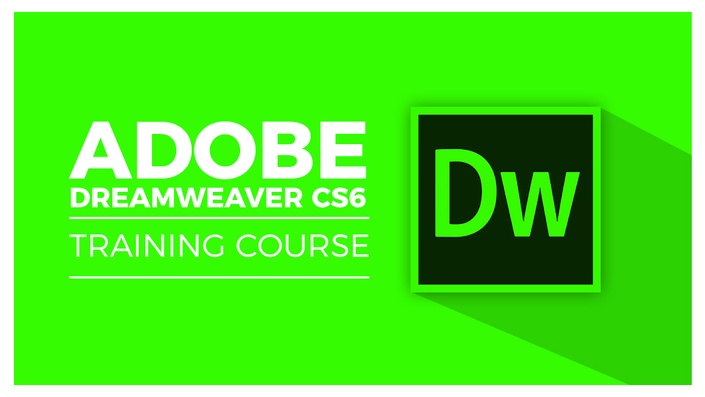 Learn Adobe Dreamweaver CS6 - For Absolute Beginners
A beginner level course for those new to Dreamweaver CS6.
In the 12-hour Learn Dreamweaver CS6 video training course, discover how to easily and quickly design your website using this popular web development software. Your professional trainer will teach you the basics and guide you through more advanced features such as adding web content including images, text, multimedia, tables, and links.
The course continues with tips on how to publish and manage your website. Also included are sections covering some of the programming languages used for websites as well as helpful videos that outline new features, keyboard shortcuts, and other Dreamweaver tools.
This is a beginner level course for those being introduced to Dreamweaver and website design for the first time. It's taught at a casual pace so that learners have plenty of time to absorb the information.
This course includes online quiz (40 questions) - to test what you've learned and certificate of completion to tell everyone you've aced the course.
Where else can you find so many extra tools to help you learn Dreamweaver CS6?!?!
IMPORTANT: This course is for absolute beginners. If you're looking for a fast paced course, consider another course.
All of our videos are high-definition videos, therefore, they are best viewed with the HD setting on, and the videos enlarged.
What People Are Saying:
"I would definitely like to take a course like this pertaining to creating a professional business website of some sort. I would recommend this course for anyone trying to understand DW CS6 before more advanced options. Good job!" -Valentino Ihejirika
"I watched the entire course and got many many things. I am not so beginner to HTML and CSS but I was in Dreamweaver and I say I was because after the course I feel that I moved in an intermediate level. Also usage of English was clear which is sometimes a great problem for non- native speakers." -Angelos Katsanos
"This tutorial is an absolute goldmine of information. It is presented by a skilled instructor in a very clear, concise format and at a pace that keeps you interested and challenged. Fantastic! Thank you!" -Brad Stevens
"Very good course for people who have never used Dreamweaver before. It can be very intimidating to try and sort through Dreamweaver on your own and this course gives you a good starting point to venture into Dreamweaver and not feel so lost." -Dan Partlo
"This is a great training course. I highly recommend for people who want to start their career with Dreamweaver web designing." -Sahan Jayasinghe
Your Instructor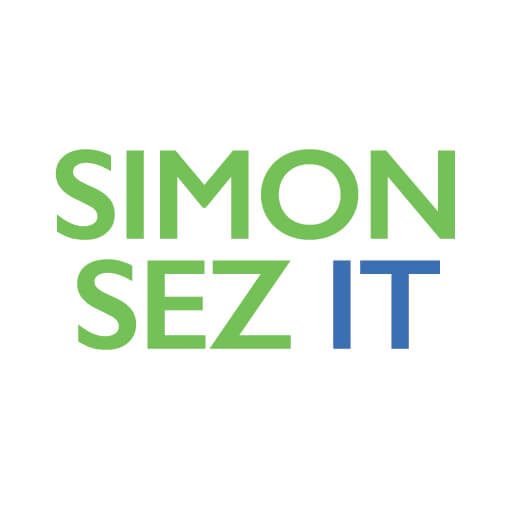 The "IT" in Simon Sez IT stands for "Information Technology." We offer instruction to help learners win when it comes to computer and software technology. Learning software skills in an easy, self-paced way for an affordable price is what Simon Sez IT is all about.
The company was founded in 2008 by Chris "Simon" Calder, Director of IT operations for one of Los Angeles' most prestigious institutions. In this role, Simon saw the need for low-stress software training for hundreds of employees in his company who were facing technological upgrades at work. That's how the idea of Simon Sez IT was born.
Since then, Simon Sez IT has built a rapid and loyal following. At a time when many companies were struggling to survive, Simon Sez IT thrived—providing accessible, low-cost computer and software training to people of all ages, regardless of their computer experience. In our first four years alone, we serviced tens of thousands of satisfied customers in over 180 countries.
Course Curriculum
Chapter 1 - Introduction to Dreamweaver CS6
Available in days
days after you enroll
Chapter 2 - Getting Started
Available in days
days after you enroll
Chapter 3 - Creating a Website
Available in days
days after you enroll
Frequently Asked Questions
Do you offer discounts for non-profits or educational institutions?
Do you provide any group discounts?
How long have you been in business?
We started our company in 2008 with our first course for Excel 2007. Since that time, our company has published over 60 courses, with tens of thousands of satisfied customers in over 100 countries.
Where is Simon Sez IT located?
Simon Sez IT is located in sunny Los Angeles, California.
Do you offer Certificates of Completion?
We offer Certificates of Completion for courses that offer an online quiz (currently over 50% of our courses). The Certificates of Completion are offered as part of the online test/quiz, which accompanies the course. You will need a passing grade of 70% in order to receive a Certificate. The quizzes are based solely on course content.
Do you offer any online quizzes or testing tools?
We offer online testing for over 50% of our courses. Testing is also available with our newly published courses. The course tests can be simply used as testing tools or to earn a Certificate of Completion for a given course. The Certificate of Completion can be earned with a passing grade of 70%.
Will your videos work with iPhone, iPads, and Android devices?
All of our courses are compatible with iPhones and iPads and most Android devices. If you are looking to confirm that it works for you, feel free to view the free preview videos offered for each course.
Will your videos work with Mac computers?
All of our courses are compatible with both Windows (PC) and Mac computers.
Can I interact with others who are taking the same course?
Yes, you can interact with others by using the discussion section offered for each course.
What if I have questions or problems while I am watching my tutorial?
Can I try a course I am interested in before I purchase a course?
Absolutely. The first set of videos for each course is free. Our thinking is that this allows you to hear the teacher's voice and see the visuals. To watch a free video, just click onto the course of interest. Then click the video lesson that has the \"Preview\" button.
Do you offer a subscription option?
Can I get my money back if I am not satisfied?
We offer an unconditional 30-day full money back guarantee – with no questions asked. As a result, you can rest assured that you can make your purchase in complete confidence. Our motto is \"If you don't learn, you don't pay.\" Thanks to our 30 days risk-free offer, you can test-drive a course and make sure it's what you had in mind. We are committed to your total satisfaction!
How long do I have access to the class that I purchased?
After purchase, you will have unlimited access to this course for as long as you like - across any and all devices you own.
When does the class start and finish?
The class starts now and never ends! It is a completely self-paced online class - you decide when you start and when you finish.