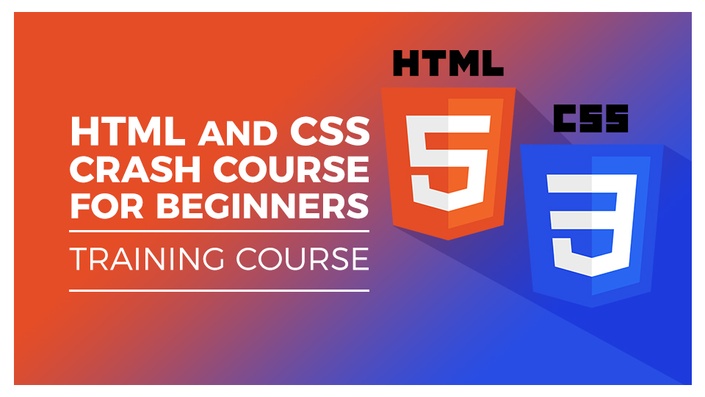 HTML and CSS Crash Course for Beginners
Master web development faster than you ever thought possible.
During this Learn HTML and CSS Crash course, you'll discover necessary elements behind becoming a web developer.
The objective of this "crash course" is to take someone who is a "mouse and keyboard" user and teach them the essentials of web development by teaching HTML, CSS and some HTML5.This is a fundamental course for learning HTML and it does not assume that participants have prior knowledge.
By the end of the HTML and CSS Crash Course, you will know the essentials for creating your first website.
Included:
Demo files
An optional quiz to test what you've learned
Certificate of completion
What People Are Saying:
★★★★★ "Simple instructions to follow. Very good for people who a fast introduction to HTML and CSS." -Andreas Gosch
★★★★★ "Very informative. It was the correct way to invest my time and money. Thank you for the great course." -Yamen Suliman
★★★★★ "In conjunction with other courses this provides great support for understanding of the HTML and CSS concepts. I'll take the opportunity to go through this again." -James Scott
★★★★★ "Course material and presentation are focused, well organized and appropriately targeted to the beginner. Presentation rate starts slow and is very thorough in establishing a consistent presentation of new material. Course progressively increases in presentation rate, detail and inter-connectivity of material. This course has clearly been designed and presented by someone who has mastered the ability to teach which is a rare and valuable skill. The course definitely delivers and the instructor is outstanding." – Don Ricardo
★★★★★ "Starts at a basic introductory level and slowly works its way up to advanced HTML and CSS concepts using clear examples. The instructor speaks in a very understandable and straightforward tone. If you have no HTML experience or even if you already have basic HTML skills, this course will reinforce your HTML knowledge and give you an excellent tutorial on CSS. I recommend it highly." - Mario Chiara
Your Instructor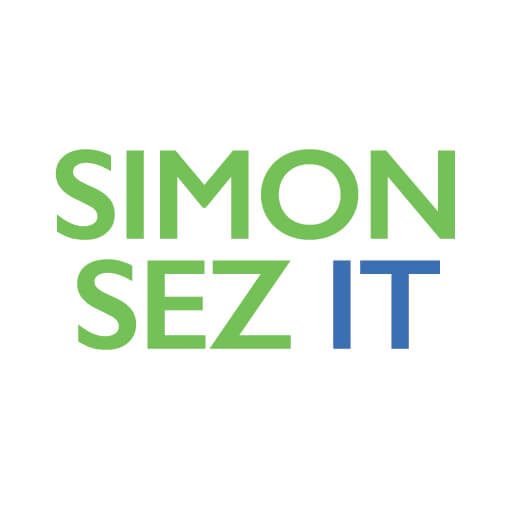 Simon Sez IT makes business and technical software simple to learn.
Our most important goal is to help learners build and strengthen your software skills. We focus on simplicity but explain things in the detail they deserve. Simon Sez IT subject matter experts bring passion, knowledge and practical insights to video-based courses and practice exercises – all designed to help learners immediately apply your new knowledge and master your learning goals.
This is why more than a million learners have relied on Simon Sez IT since 2008.
Frequently Asked Questions
Do you offer discounts for non-profits or educational institutions?
Do you provide any group discounts?
How long have you been in business?
We started our company in 2008 with our first course for Excel 2007. Since that time, our company has published over 60 courses, with tens of thousands of satisfied customers in over 100 countries.
Where is Simon Sez IT located?
Simon Sez IT is located in sunny Los Angeles, California.
Do you offer Certificates of Completion?
We offer Certificates of Completion for courses that offer an online quiz (currently over 50% of our courses). The Certificates of Completion are offered as part of the online test/quiz, which accompanies the course. You will need a passing grade of 70% in order to receive a Certificate. The quizzes are based solely on course content.
Do you offer any online quizzes or testing tools?
We offer online testing for over 50% of our courses. Testing is also available with our newly published courses. The course tests can be simply used as testing tools or to earn a Certificate of Completion for a given course. The Certificate of Completion can be earned with a passing grade of 70%.
Will your videos work with iPhone, iPads, and Android devices?
All of our courses are compatible with iPhones and iPads and most Android devices. If you are looking to confirm that it works for you, feel free to view the free preview videos offered for each course.
Will your videos work with Mac computers?
All of our courses are compatible with both Windows (PC) and Mac computers.
Can I interact with others who are taking the same course?
Yes, you can interact with others by using the discussion section offered for each course.
What if I have questions or problems while I am watching my tutorial?
Can I try a course I am interested in before I purchase a course?
Absolutely. The first set of videos for each course is free. Our thinking is that this allows you to hear the teacher's voice and see the visuals. To watch a free video, just click onto the course of interest. Then click the video lesson that has the \"Preview\" button.
Do you offer a subscription option?
Can I get my money back if I am not satisfied?
We offer an unconditional 30-day full money back guarantee – with no questions asked. As a result, you can rest assured that you can make your purchase in complete confidence. Our motto is \"If you don't learn, you don't pay.\" Thanks to our 30 days risk-free offer, you can test-drive a course and make sure it's what you had in mind. We are committed to your total satisfaction!
How long do I have access to the class that I purchased?
After purchase, you will have unlimited access to this course for as long as you like - across any and all devices you own.
When does the class start and finish?
The class starts now and never ends! It is a completely self-paced online class - you decide when you start and when you finish.